Even when I know better, sometimes I wonder...
Why be still?
There are answers that float around my head... I need to rest. I need to breathe. Life is too fast. My faith is so important. It just feels good.
But here's the real reason, for me at least. I believe being still is the best way for God to transform me into something more useful to this world.
Wait. That sounded kind of utilitarian, like I'm a measuring cup or a tire pump.
I'm not a tool. I'm not a cog in a machine.
But I hope and pray I am a small but important peace in this amazing puzzle that is God's kingdom on earth. A small but steady reflection of our Lord's light and grace. A small but sincere arrow, pointing up to heaven and glorifying our God.
Deidre Elzer-Lento via hccny.org
Yes, I'm a teacher. Yes, I'm a church program assistant. A mother. A wife. A sister and daughter and friend and neighbor.
But at the core, I am a child of God.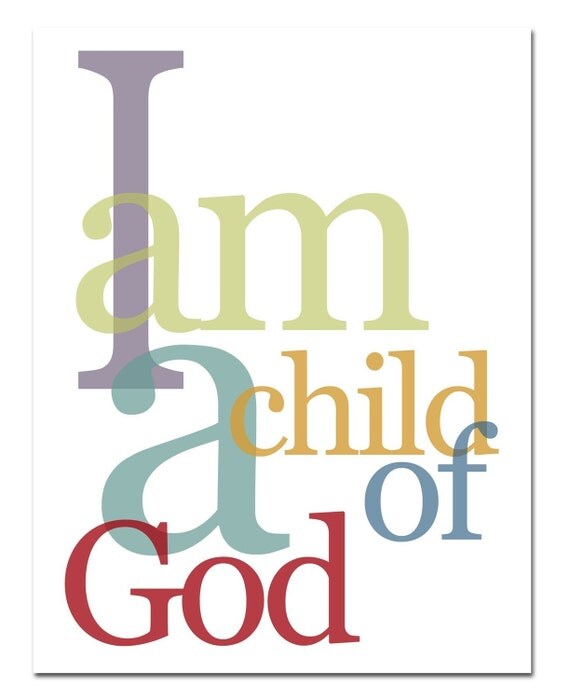 WestWillow via Etsy.com
A child. Young. Immature. Growing. At 45 I figure I'm only halfway to heaven, and God has a lot he can do through me before then.
So how do I best serve God? How do I best prepare to please Jesus? How do I humbly invite the Holy Spirit to stir my soul?
www.moritzfineblogdesigns.com
I believe. And I live out my belief. I trust in God's transformation. I go to the well of his word and drink deep. I pray. I pray. And I pray some more. Then I harvest all that God has planted in me, scoop it up in my arms, and carry it out in the world. I scatter his bounty in my words, my actions, my hugs, and my tears. In the little details and the big bold statements. I become a white board for his wisdom. A mouthpiece for his message.
Sometimes the proof of my loving God comes out like, "How could you deal with your annoyance over your brother in a more gentle way?" Or, "What are some ways we can compromise about this weekend's plans?" And, "I'm sorry. I hope I didn't step on your toes. If I did, I'll gladly back off." Sometimes it looks like sending an "I'm thinking of you" email. Or bringing a friend a good book. And often a ten-minute back scratch. Even if God's love comes out as something mundane, it is meaningful.
When I'm rushed and crazed and crowded by earthly things, I don't feel God's nudges to be his hands and feet, his words and ears. But when I am still in his presence, my belief blossoms into ideas for blessing others.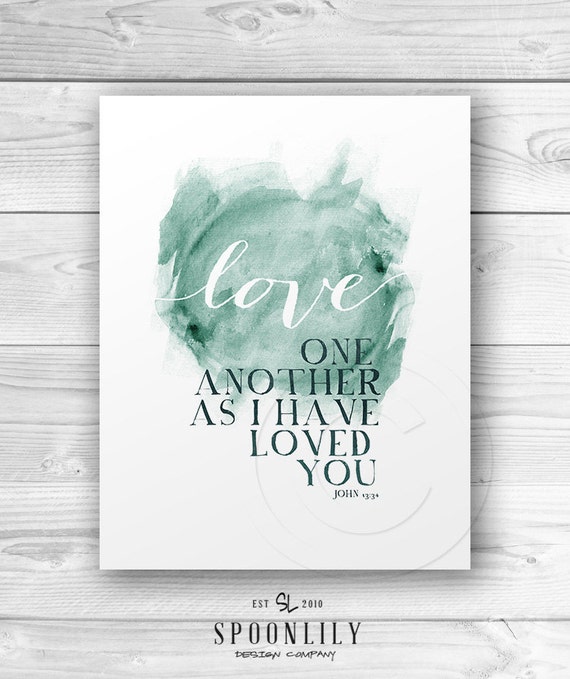 SpoonLily via Etsy.com
I believe that this is why God has put us on this earth: To love him with our whole hearts, and to love our neighbors as ourselves. And to live. out. that. love.
We are going to get it wrong sometimes. We'll confuse God's coordinates and tangle his transmissions. But it is better to try and trip up, than to ignore God's guidance. We need to be confident in God's ability to bring his plans to fruition.
framedinfaith.blogspot.com
We are going to fail sometimes. But faith looks that possibility of failure in the face and says, "Not today. Not if I can help it. Not if I stand fast with my Lord." In our moments of stillness and God-breathed focus, we can visualize the unseen, we can perceive God's implausible possibilities, as daunting as they may be. And we are fueled to forge ahead.
These still, quiet communions with God, these moments of breathing in our belief, allow us to make a sacred space in our souls for our living Lord to dwell. Then there is no stopping what we can do with God and for God. We will not fall. We will stand tall. We will glow. And grow. And glorify him, the basis of our belief.
clengheartsyou.tumblr.com
Lord,
I believe in my heart, in the depths of my soul, that our sweet, still time together is the best gift you have for me. I believe you take this quiet soaking of faith and use it to transform me. I believe that when I invite you to sustain me, you will provide all the direction and determination I need to be your presence, right where I am planted.
Thank you for this opportunity to be still with you today. Thank you for inspiring me with your goodness and filling me with your love. Thank you for blessing me with belief.
Amen